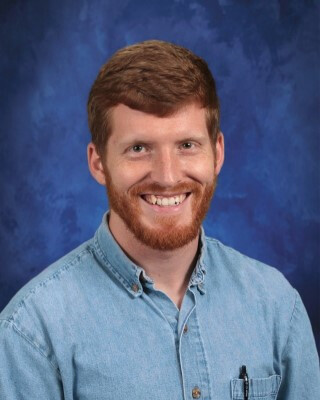 Ben Howell
Athletic Director / Youth Pastor
Mr. Howell earned his Bachelors degree in Bible at West Coast Baptist College. He is currently working on his Masters Degree in Biblical Studies from Pensacola Theological Seminary.
Mr. Howell is in his third year of teaching at HCA. He has also coached Cross Country and Basketball during his first three years at HCA. As a coach, he most enjoys seeing athletes apply knowledge from practice to the competition. "There is nothing more rewarding than seeing athletes apply themselves at practice, and using what they have learned to push themselves to be the best they can be. Ultimately, everything we do is for His glory."
Mr. Howell met his wife, Andrea, in college and they have two sons, Charley and Henry. Mr. Howell has a passion for Christian education and for the students at HCA. Whether on the court or in the classroom, Mr. Howell enjoys training students to be Christlike, and have a biblical mindset in everything they do.